Our Business
Missouri Business Services, Inc. has been providing quality, affordable business services to Missouri companies, and out-of-state companies doing business in Missouri, since 2002. Over the past 16 years, Missouri Business Services, Inc. has provided registered agent, business formation, and other business services to thousands of business owners and managers. In today's heavily regulated environment, and with so much time, effort and money invested in your business, it is important to have a knowledgeable partner with proven business experience in Missouri. Other business service companies have bigger marketing budgets across all fifty states, but none has the experience with Missouri business like Missouri Business Services, Inc. Contact us today to see how we can help your business in Missouri.
Our Chief Executive – Tom Niemann, J.D.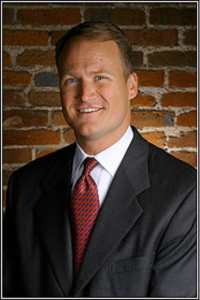 Missouri Business Services, Inc. was founded in 2002 by Tom Niemann, a business attorney licensed in Missouri and Illinois. Tom has an undergraduate degree from The George Washington University, where he graduated with honors. After working on Capitol Hill for U.S. Senator John C. Danforth, Tom attended Washington University School of Law where he was a Scholar in Law Award recipient. After law school, Tom worked for two of the largest law firms in St. Louis, specializing in business formations, management and compliance, business transactions and reorganizations, banking, finance and securities law. In his career, Tom has worked on hundreds of business transactions valued at over $2 billion.
Tom also served for several years as U.S. General Counsel and Chief Operating Officer for a multinational asset liquidation firm headquartered in London. After helping that company transition its business to the internet, Tom sold his interest and returned to the practice of law. Aware of the developing power of the internet, at that time Tom also founded Missouri Business Services, Inc. (and the Missouri Business Law Center) in order to give small business owners and entrepreneurs access to quality business services, at a reasonable cost
Today, Tom is the owner and President of Missouri Business Services, Inc. and practices business law in St. Louis County, Missouri as a member of Summers Compton Wells, LLC (visit www.summerscomptonwells.com for more information on Tom's law practice).  Tom has also served as an adjunct professor of Business Law and Business Entrepreneurship at Lindenwood University's Plaster School of Business and Entrepreneurship in St. Charles, Missouri.